"A good shoelace for you to travel the world" is not just a gimmick like a slogan. It can really show you the beauty and beauty of the world. Fashion design has more and more humanistic feelings and appeals. Each brand and every designer's quarterly design tells stories. Because of this starting point, shoes not only need comfort and refinement, but if you add a little bit of human touch, it's even better. In the early spring of 2015, the following 10 top-brand new shoes will once again lead the new trend.
No.1: Louis Vuitton
2015 early spring series tie buckle high heels
The pop art style prints are gorgeous but noisy, full of spring atmosphere. The circular shape and the outline of the lines are more able to show the curves of the instep and the lines of the elongated legs. The design of the buckles is the latest in the high-heeled shoes. This pair of shoes is a good choice with a fresh and natural white dress or the same kind of print suit as the show field.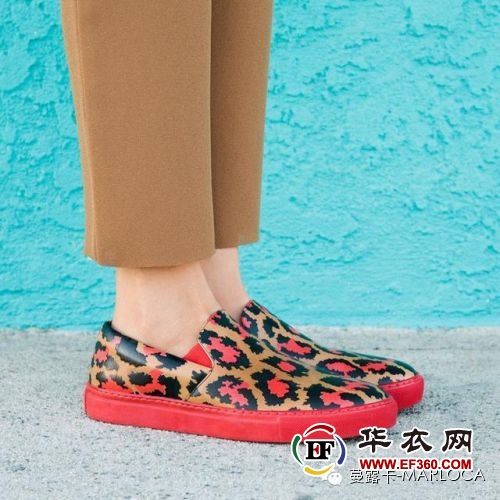 No.2: Christopher Kane
2015 Early Spring Collection Print Leopard Flats
"A pedal" has become the new darling of many women along with the prevalence of sports, and convenience and comfort are the most important. If you can still have a little sense of design like this christopher Kane, the material is also good, leopard print can go to work, friends gatherings and shopping and other occasions, it is even a member of the Shopping List.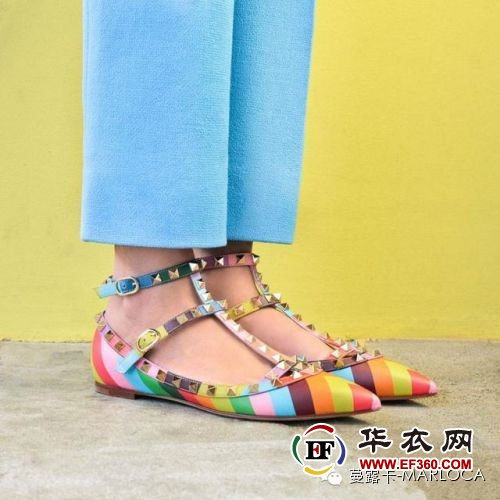 No.3: Valentino
2015 early spring series rainbow rivet flat shoes
Valentino's rivet series shoes have made fashion accessories known to everybody. In the latest design, in addition to the basic design concept of continuation of rivets, the emphasis is on color selection and matching. The rainbow-like splendid tone is presented in a combination of geometric patterns, and the design of flat shoes is also the first to put comfort. Such a pair of shoes that look good will feel good. No one will not love it.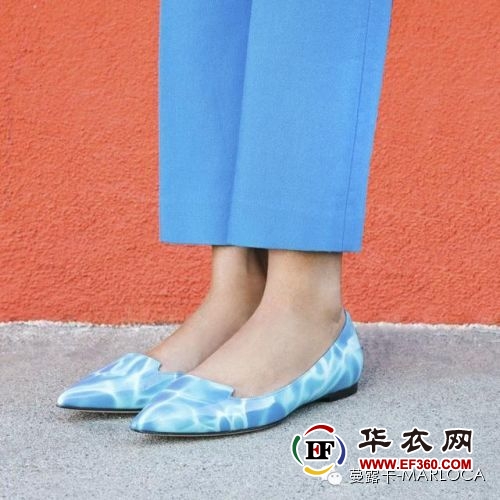 No.4: Jimmy Choo
2015 early spring series print flat shoes
Jimmy Choo is an expert in designing shoes and what kind of shoes people naturally want. The blue-and-white graffiti printing with a sense of science and technology is a bright color in the spring. It is a scenery, and the effortless fashion is accomplished in this way.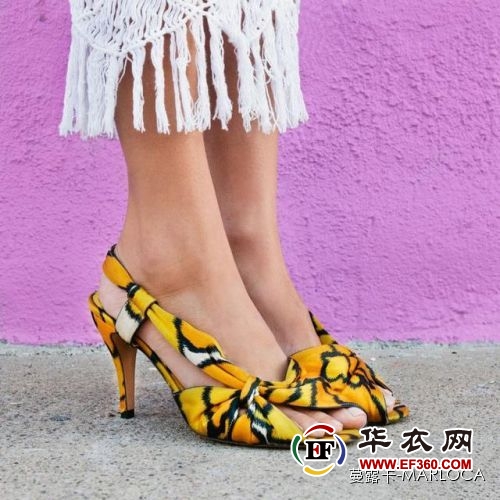 No.5: Marc Jacobs
2015 early spring series printing silk fish mouth high heels
You can think it is full of wild charm, it can also be seen as a beautiful decoration on your feet. In short, Marc Jacobs has designed it to be very personal, and the winding lines allow people to indulge in the scenery. Silk satin with ginger color is even more exquisite.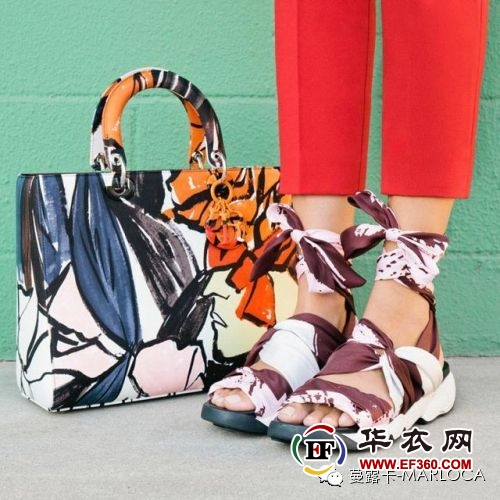 No.6: Christian Dior
2015 Early Spring Series Brooklyn Sandals
It seems that the memories of Dior's 2015 early spring series have not yet been dispelled, and they have seen the pair of Brooklyn sandals. They are comfortable, free, and free from the dyeing style of the strappy sandals. The soft ribbons and the street atmosphere. The intricacy of the soles of sports shoes reflects the innovation and integration of Dior, and the graffiti Dior handbag that is also full of artistic feeling at the feet is also an excellent choice.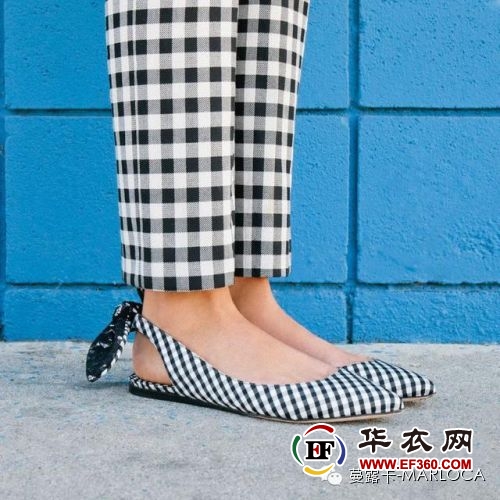 No.7: Carven
2015 early spring series black and white grid flat shoes
Carven's design has always been the versatility of a light mature woman, playful but also elegant, this pair of checkered flats is no exception. It doesn't seem like a lot of mystery, but it is such a light grasp of your heart, the design of the rear strap is more of a decoration, but also because of this decoration, make this pair of shoes look more interesting and unique.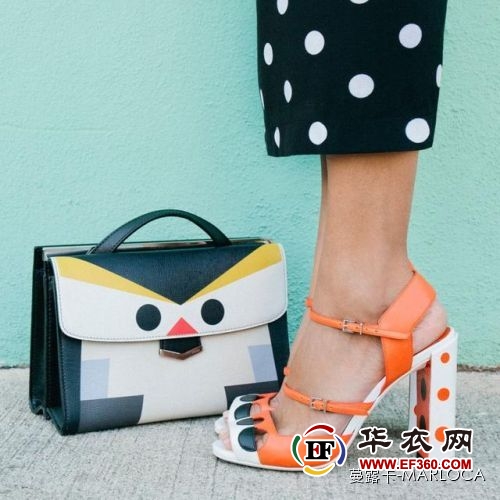 No.8: Fendi
2015 early spring series wave decorative high heels
Fendi's designs in recent quarters often have a lot of fun and mischievous designs. Although not a large area is paved, but because of those details make the brand appear younger, to capture the hearts of more young consumers. This very high-heeled high-heeled shoes make people look very good impression, bright orange is very suitable for the recovery of all things spring, wave of hollowing out and gradually arranged people feel innocent. There is also a lovely animal portrait bag, with wave point trousers, minutes and seconds to kill everyone, but also very affinity it.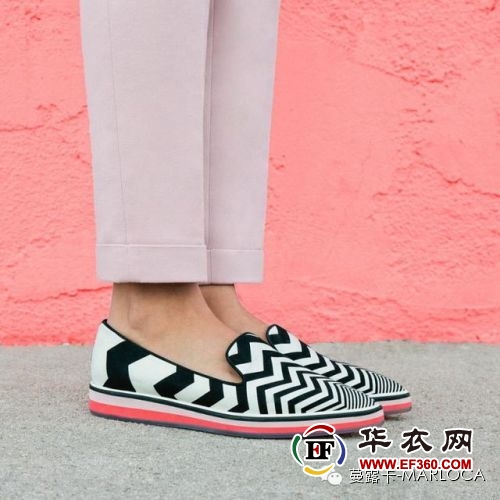 No.9: Nicholas Kirkwood
2015 early spring geometric geometric pop style loafers
Lok Fu shoes is another product that allows girls to walk without losing the sense of fashion, popular for several quarters is still not out of sight. The bottom of the Nicholas Kirkwood's Loafers is sporty. The soft material is more convenient for travel. A touch of pink highlights the fashion, and the black and white stripes are still sci-fi.
No.10: Paul Andrew Zoya
2015 early spring series print flat shoes
This is a shoe design for the CFDA/VOGUE Grand Prize Winner. Naturally, there is an effortlessly fashionable element. The combination of pointed, printed, and colorful elements is already very spring-summer. Therefore, the echo of red pants and green walls makes its exquisite natural printing more appealing.