Now underwear market a lot of underwear brand , many businesses say that their underwear is good, and some even to comply with the development of the market lied to be functional underwear to confuse consumers, so that when we choose underwear to be careful when looking for regular Brand, to find a good brand. Sissi Princess products in Europe and the United States more than 40 years of development history, loved by women around the world.
Sissi entered the Chinese market by the end of 2007 and the Sino-French joint venture Sisi Mandi Clothing & Accessories Co., Ltd., with its abundant capital, technology and product capabilities, quickly gained the status of a pilot in China's energy-underwear market. Sidi Mandy clothing apparel Co., Ltd. in Shanghai, Guangzhou and Zhejiang have a modern design and development center and plant facilities, advanced production equipment and management software. Strong production capacity, scientific and standardized management system, improve the mature after-sales service system to ensure that Sisi Princess products first-class quality, first-class quality, first-class service, first-class logistics and distribution.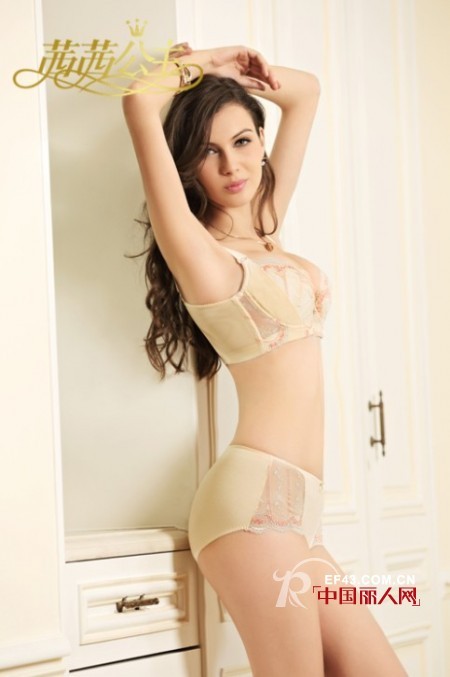 Sissi all fabric uniform by the French headquarters direct air China unified processing, unified packaging, unified distribution of the country. France's top design team, after her arrival in China, Princess Sissi elaborated the design according to the characteristics of the oriental women and tailored them according to the scientific principles of human body mechanics, aesthetics, anatomy, bionics and fat liberation to correctly guide the flow of fat and make it reasonable Distribution, breast enhancement to hip effect. Sisi Princess energy-saving underwear in the use of traditional high-quality natural fabrics at the same time, into a modern high-tech content of germanium elements, medical fiber, radiation protection, far-infrared in the use of unique, making it Function more and more perfect.Sixi Mandi Clothing Co., Ltd companies adhering to the "people-oriented" core philosophy, depending on the staff for the enterprise's first resource, is the most valuable asset of the enterprise.
In 2005, Chenguang International Group spent 8.65 million euros, in one fell swoop to buy the French first-line functional lingerie brand - Sissi SiSSi, known in Europe and the United States for more than 40 years, while the establishment of Beijing Sisi Mandy Clothing Co., Ltd, as the Asia Pacific Cici Princess SiSSi brand owner, the exclusive Sisi SiSSi brand R & D, design, production and sales rights. Rely on a strong research and development, professional design, high-grade fabrics, diverse styles, superb production technology, to provide customers with the most Professional, most thoughtful, high-quality service, which achieved the customer's trust and loyalty to the Sissi Princess brand, established Sisi Princess brand in China's functional underwear industry's reputation and brand leadership.
Company Name: Beijing Simei Mandy Clothing Co., Ltd
Address: Beijing Chongwenmen Wai Avenue on the 11th Xincheng Culture Building, eighth floor
Company Phone:
Dyed Ready Goods Of Clothing,Cotton Textile Fabric,Eco Friendly Fabric,Woven Nylon Fabric
SHAOXING YINGSIPE TEXTILE CO.,LTD , https://www.chinayingsipei.com