VISCAP is a denim fashion that uses music and art as its soul. The lifestyle that VISCAP wants to create is an unyielding cowboy spirit that seeks to emancipate the mind, and is a struggle-type cowboy spirit that pursues the realization of self-worth. The fashion elements are constantly changing and the cowboy bone marrow is unchanged. Its attitude toward life is a positive and progressive attitude towards life, and it is constantly pursuing a successful attitude toward life. It never stops pursuing its own attitude towards life.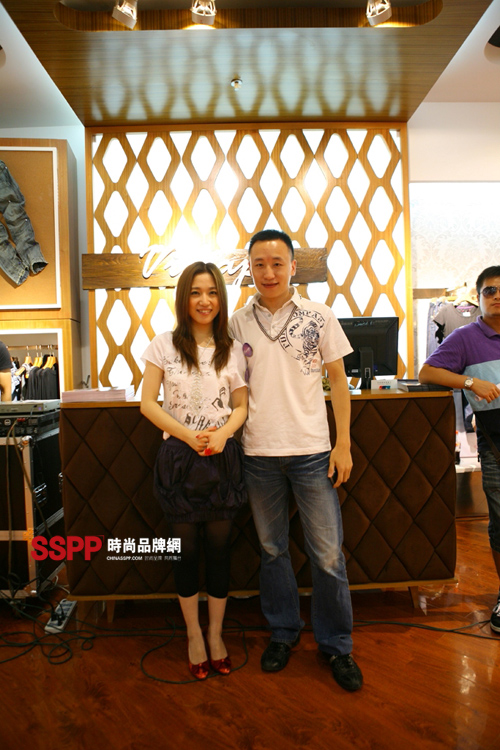 Fragrance Princess Hu Yanglin took a photo with Mr. Wu Zhiyong, Vice President of Viscap
Prev 1 2345678910 The next page
3 point massage insole is functional insole with three soft pads to support easy-wearing and comfortable walk. Making walking an enjoyable experience for you.
3 point(R) now well-known as Pansy shoes and sandals insole, present you comfortable wearing feelings.
Surprising lightness is a feature. It is suitable Saul for the use of the room such as offices.
Pansy's shoes fits just your foot , for using original last most suitable for ladies.
We have 3E type(default) and 4E type(more relaxedly).
Materials imported from Japan, ensure you superior quality.
Please clean dirty upper with wet cloth,polishing is not permitted.
Do not close to fire in case of softening and deforming.
Please put the product in a cool dry place.
Womens Comfort Work Shoes, Lady Comfort Shoes, Women Comfortable Shoes
HUAIAN CHINA APEX SHOES CO., LTD. , http://www.pansy-shoes.com