After 17 years of history, through the in-depth study of the situation at home and abroad, and two years of investigation and research, the children's clothing of the UK and the United Kingdom has re-emerged again and led the trend.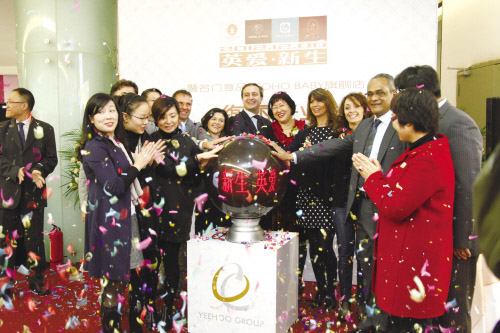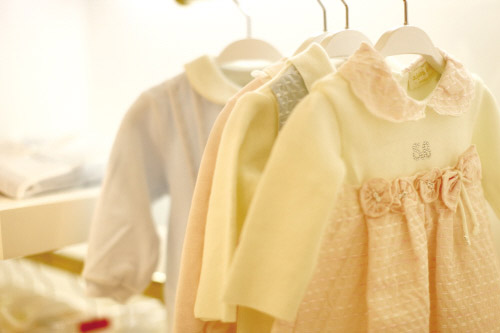 On December 8th, Guangzhou Yingai Trading Co., Ltd. added new wings after "British's" and "peek·a·boo pica bubble" — "Ciao Italia" and "SOHO BABY International" The first flagship store of the Baby Brand Lifestyle Museum in Mainland China settled on the 4th floor of Guangzhou Gaode Landmark Spring Mall. Ms. Guo Chaoying, CEO of Yingai Company, held a simple grand opening ceremony with a number of international brand guests and mall guests.

After 17 years of history, through the in-depth study of the situation at home and abroad, two years of investigation and research, the British and English have once again attacked and led the trend.

On the same day, Yingying Company held a brand press conference and introduced two brand new brands to the guests. "Ciao Italia" passed the recommendation of the Italian baby industry, and it exclusively introduced 100% Italian-made high-grade, high-quality high-end baby products nationwide. The clothing brand introduced the Italian baby fashion culture and introduced the world's top brand services.

"Made in Italy" represents the most unique supply chain in global products. Made in Italy, baby products have always been known for their unique, stylish design style and exquisite craftsmanship. They embody the meticulous pursuit of the details of the products and are a symbol of taste and identity.

"SOHO" originates from a new economy, new concepts, and a new way of life in the Western world. It is a fashionable, relaxed and free life attitude. Through a large number of market surveys, Yingying has learned that the current domestic babycare market and new parents are increasingly concerned about the scientific concept of parenting.

In order to allow more Chinese parents to understand the advanced methods of childbirth in the world, they have integrated these high-end imported modern babycare concepts by bringing the most advanced, healthiest and safest babycare products from abroad to China.

"SOHO BABY" brings together the well-known brands of professional infants and young children around the world, strictly controls, and brings the most advanced, healthiest and safest babycare products to China, integrating these high-end modern babycare concepts. Let parents relaxed, let the baby grow freely.

"Extraordinary Growth, Kai-In Love," Yingying Company will continue to work hard and full of the love and expectation of friends from all walks of life. It will bring high-quality and comfortable shopping environment to the masses of consumers and bring international quality to a new generation of parents. High-end baby product experience.

Guangzhou Yanzi Textile Co., Ltd. is a comprehensive company integrating design, development and production. Having certain influence and appeal in the domestic market, we have cooperated with more than 1,000 well-known brand clothing companies so far. Moreover, our products are sold well in more than 30 countries and regions including Middle East, Southeast Asia, Europe and America. Our company owns self-support import and export rights and has a domestic professional design team. We mainly produce diversified products such as embroidery fabrics, lace fabrics, jacquard fabrics and knitted fabrics, etc.

Yanzi Textile has a team that is hardworking, passionate and innovative. We are full of vigor and ideal in our work. Good services to our clients is the core goal of our daily work.

Flower Pattern,Jacquard Woven Fabric,Jacquard Tapestry Fabric,Green Polyester Jacquard
Guangzhou Yanzi Textile Co.,Ltd , https://www.gzyanzilace.com