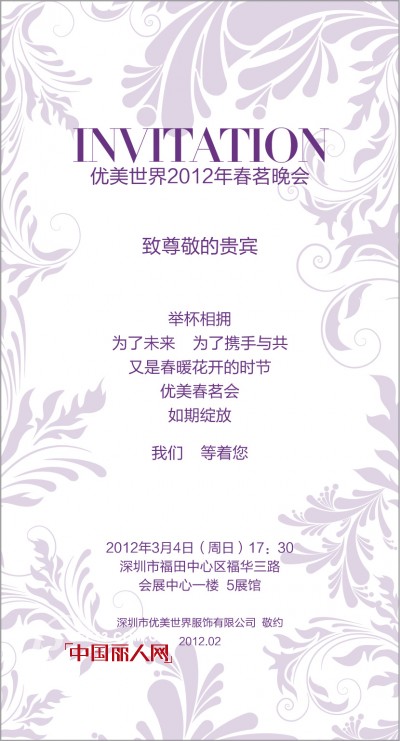 March 3, 2012, the beautiful world 2012 autumn orders will be grandly held in Shenzhen headquarters.
The beautiful world, one of the well-known women's enterprises in Shenzhen, after nearly 16 years of hard work, the company owns nine original independent brands. In recent years, the beautiful world dedicated to "innovative spirit, making fashion boutique," orders compared with the previous season, this order will be in the richness of the product structure and style has greatly improved, the brand designers will be Live on the new season trends and design highlights. Distribution customers from all over the country can understand the trend of the new trends and the new season of goods the first time, for the 2012 autumn merchandise operation lay a solid foundation!
March 3, 2012, the beautiful world look forward to your visit!
Contact: Wei Yong; Tel:; E-mail: [email protected]
Leather Belts,Studs Leather Belts,Genuine Leather Belts
Worldin Industrial Limited Company , http://www.dgbelt.com