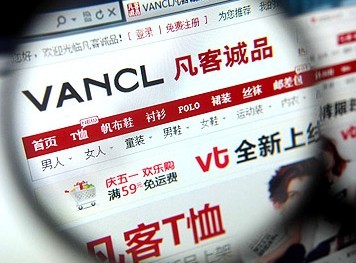 In recent years, with the rising costs of the domestic labor force and other production companies, some manufacturing companies have had to start seeking overseas OEMs to reduce production costs. At the loss, China's largest e-commerce clothing brand, Vanke Eslite, transferred some of its orders to Bangladesh. Taking into account the preferential tariff-free and quota-free policies of EU, ASEAN and other countries that Bangladesh products enjoy, this will lay the foundation for the internationalization of all passengers and usher in a turnaround.
In addition to having a relatively low labor advantage, Bangladesh has made the textile industry the pillar industry of the country and has a complete and complete textile industry chain. The country's exports to the EU, ASEAN (China, Japan, Korea), Canada and other countries are exempt. Tariff and quota-free preferential policies.
The customer's CEO Chen Jinnian said that Vanke Eslite has already cooperated with the Bangladeshi foundry to test the overseas apparel manufacturing market. Its cost can be reduced by up to 30% compared to the domestic market. This is the first time that the domestic clothing e-commerce companies have tested the water for overseas OEMs.
According to the specific data, in FY2011, the customer's unit price was RMB 108, product cost was RMB 71.5, logistics cost was RMB 14.5, the apportioned marketing cost was RMB 26, and other operating costs were RMB 23. In the current period, Vanke's total orders were 17.776 million pieces, and each order loss was about 27 yuan.
However, at the beginning of this year, CEO Kevin Chen stated publicly that Vanke will raise the gross margin by 10-15 percent this year to 40%. As a clothing company, the gross profit margin must reach 40%, which is very difficult. Moreover, every customer is still a company that is in a loss state. Turning to profitability is the top priority, and pursuing higher gross margins than the industry sounds like a fantasy. Of course, it is not impossible if we can successfully create an international brand effect, expand the international market, and have a high degree of brand recognition.
In fact, every guest has long been secretly planning for globalization. Last year, Vanke launched its international website and began to deploy overseas markets such as Europe and the United States. Transnational business profits are naturally richer than domestic business. Relevant data show that in the United States, Britain, South Korea and other countries, the proportion of online shopping is relatively large, even up to 73% in the United States, which is a very huge potential market for all customers.
However, where can passengers occupy overseas markets? Vanke owns the core technology of independent intellectual property rights, through overseas OEM, while reducing costs, it can increase product added value and brand competitiveness. In this way, not only can it be sold in mainland China, but it can also expand overseas markets such as Europe and the United States, laying the foundation for its own international development.
Rising raw material prices, *** appreciation, inflation, rising wage costs and other factors have caused China's manufacturing costs to increase substantially. With the rise in manufacturing costs, some companies have gradually shifted to Southeast Asia, where passengers are among them. This may be a good thing. It can promote the upgrading of domestic production brands, improve the status of the international industry chain, and win more profits.
In short, China's labor costs have gradually increased, resulting in the relocation of some labor-intensive enterprises. Vanke, who has suffered losses every year, has also had to choose to carry out outsourcing production in Bangladesh, where abundant labor resources are abundant, in an attempt to reduce the production cost of products. At the same time, it may be possible to use the country's duty-free and quota-free preferential policies to successfully deploy overseas markets such as Europe and the United States to form a multinational brand, gain greater market share, turn a deficit into profits, and achieve old-fashioned rhetoric.
Pallet cover protects pallets from dust, dirt, damp& damage. It also can protect pallets when raining. Pallet cover is made from high strength coated polyester material.
You can choose any color and any size, the general weight for pallet cover is 450GSM, 500GSM, 550GSM, 600GSM.
According to different quality of tarpaulin, lifespan is three to five years.
Pallet Cover
Pallet Cover,Dust Resistant Tarpaulin,Plastic Hot Pallet Cover,Tarpaulin Pallet Cover
Ningbo Shuangdun Tarpaulin Trade Co.,Ltd , https://www.sdtarpaulin.com